Skip Navigation
Website Accessibility
Our Story
Yes, we are passionate about quilting. As co-owners and real-life sisters, we, (Myna and Connie), started quilting as a hobby some 20 or so years ago and quickly fell in love with the craft. We decided to open "I Told You Sew" Quilt Shop to share our passion with fellow enthusiasts and create a space where quilters could come together shop for fabrics and quilt supplies, avail of quilting and embroidery services, share ideas and learn from each other along the way.
Our Services
In addition to selling quilting supplies, we offer a range of services to help our customers succeed in their quilting and embroidery projects. Our services include long-arm quilting, custom quilting, quilting consultations and machine embroidery.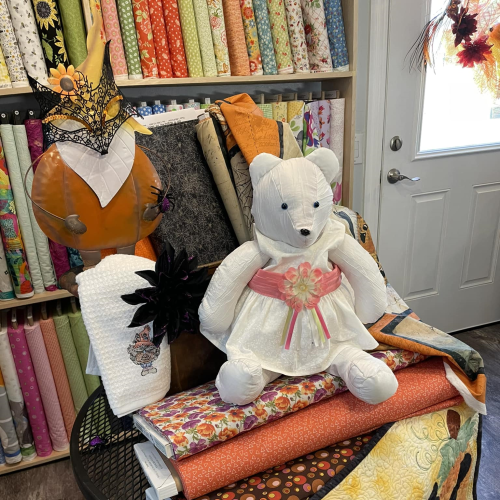 Our Products
We carry a wide selection of high-quality quilting fabrics, patterns, and supplies from the industry's top brands. We are constantly updating our inventory to ensure that our customers have access to the latest trends and the best materials.
I Told You Sew
We stitch dreams into reality.
Explore a world of colorful fabrics, notions and design possibilities!
read more...
Our Store Hours
Monday - Friday: 9am - 5pm
Saturday: 10am - 3pm
Sunday: Closed